We believe that everyone belongs somewhere!
Our company was established in 2011 with the aim of becoming a leading player in the field of IT recruitment. Our success has been primarily driven by developing our technological skills to a high level. Over the past 10+ years we have been through ups and downs, but what has not changed since then is our immense perseverance, diligence, and continuous strive for improvement. We continue to believe that the high quality of our work is appreciated by our clients.
Our team is a close-knit community where human values, cooperation, diligence, and the desire to learn mean a lot. We enjoy spending our working hours and free time together by traveling, excursions, and taking active leisure.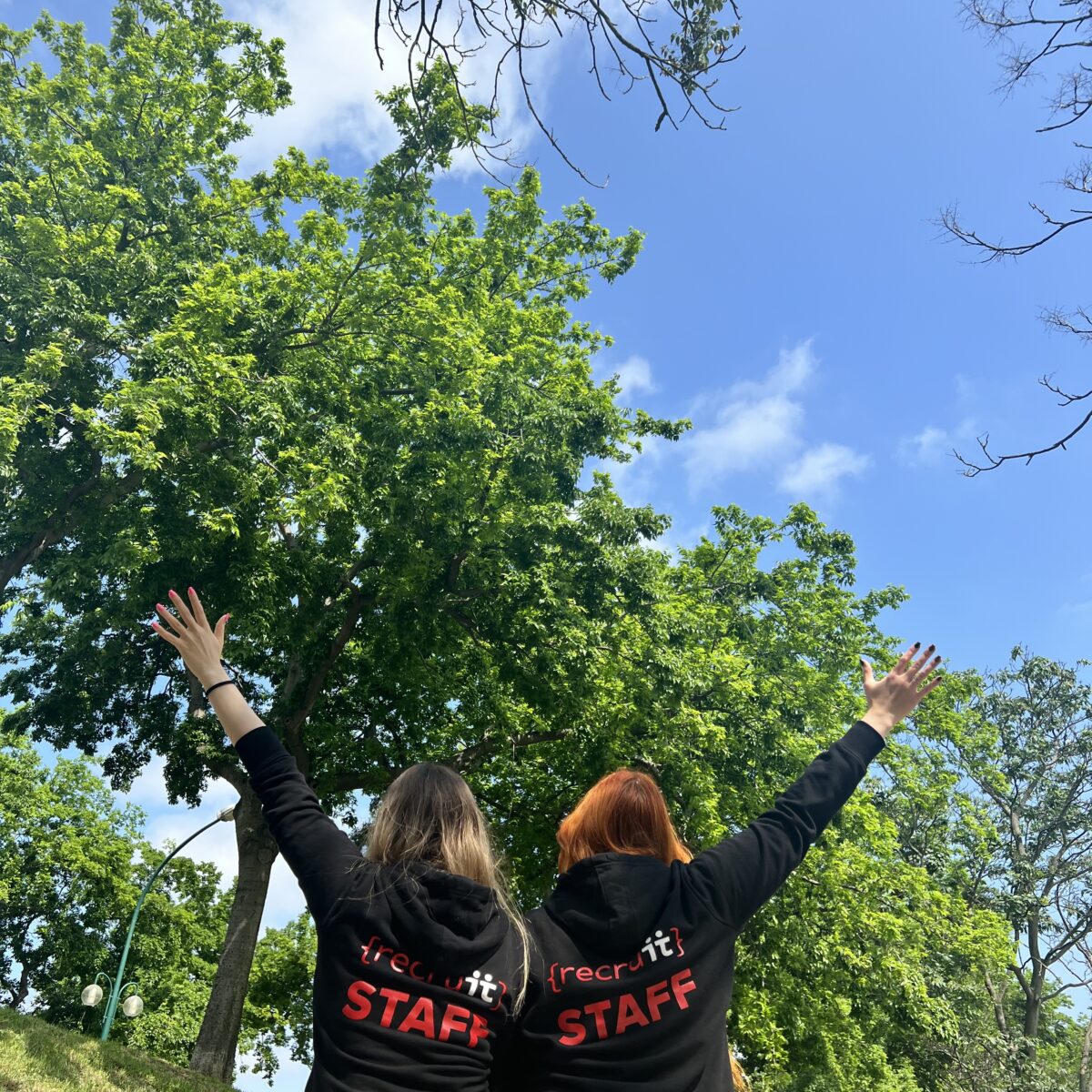 With our ability to meet the ever-changing challenges in the IT field, we ensure that we have the best professionals available for our clients.
Promoting innovative solutions
Our vision is to provide our clients with innovative solutions that help them achieve the best professionals using the latest technologies.
We rely on the latest trends and technologies to optimize our processes and increase our efficiency.
We take great care to make our employees feel comfortable and form a cohesive team. That's why we regularly organize programs to help them communicate, collaborate, solve problems, and motivate. It's all about participation and enjoying the experience together.
2022-11-10
Bari, Italy
The Sun, the sea, and delicious Italian cuisine. These few days were a special experience for the team as it was our first time abroad together. We walked a lot, ate delicious food, and laughed all day.
2022-10-14
Bowling
Team-building bowling. Two teams, two lanes, two hours of bowling against each other.
2022-09-09
I. IT Football Cup
In the autumn, we held our first IT Football Cup event where a total of 17 teams competed. Huge battles, beautiful goals, and great saves characterized the afternoon. It was a real community-building experience for us as well as the participants.
2022-12-20
Christmas
As every year, we celebrated Christmas together. We inspired the holiday spirit by decorating, giving presents, and eating pizza together.
OH and Points of You card
Timi, our CEO, regularly holds mini trainings with different tools, such as OH and Points of You cards, to help us develop communication, creativity, and self-awareness.
Shared breakfast
We regularly have breakfast together in the office.
Birthdays
We celebrate birthdays with cake.